The features of a traditional ATX board in a small space - the PCIE-Q370 SBC from IEI offers a compact format without sacrificing performance. The system is based on a Q370 chipset from Intel which supports LGA1151 processors of the 8th generation. The board offers lush four memory banks which each record an unbuffered DDR4 2666 MHz module with a maximum of 16GB, the iGPU is an Intel HD Graphics Gen 9, which can control a monitor with a maximum of 1920x1200 via the VGA output and which both DX2015 as well as OpenGL 5 as well as OpenCL 2 and ES 2.0.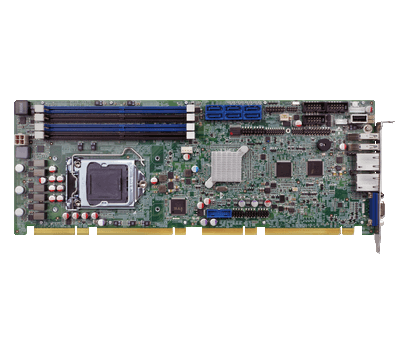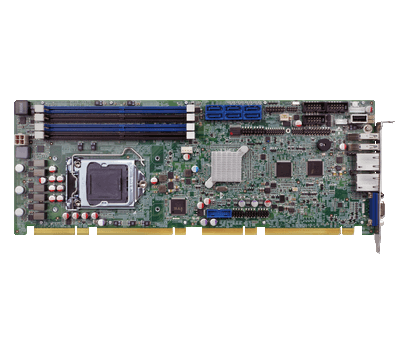 Ordering Information
Please contact our sales team email: sales@ipc2u.com or directly by phone: +49 511 807 259-0
PCIE-Q370
PICMG 1.3 CPU Card
LGA 1151 Intel Core i7/i5/i3 8th Gen
4x288-pin DDR4 SDRAM 64 GBmax
VGA, 2xGbE, 3xUSB, 6xSATA 6Gb/s
PCIe x16, 4xPCIe x1, 4xPCI, mSATA, HD Audio
There are two Intel Gigabit Ethernet controllers available for network connections, peripherals and input devices can be operated from the total of 3 external USB ports. Additional internal connectors are available directly on the motherboard: keyboard, mouse, RS-422/485, 2x USB3, 3x RS-232, 2x SATA3 (RAID support) and 6x US2. For extensions, M2 SSD can be installed, as well as two PCIe and one PCI port are available. The offer is rounded off with a watchdog timer and an 8-bit digital I/O plug. A total of two fans, one each for CPU and housing, can be connected.
Аs power supply both an AT and an ATX power supply can be used. Operation can be carried out at ambient temperatures between -20oC and 60oC. Overall, the bare board weighs 500g, without CPU, RAM and expansion cards. The dimensions are 185x122 mm.