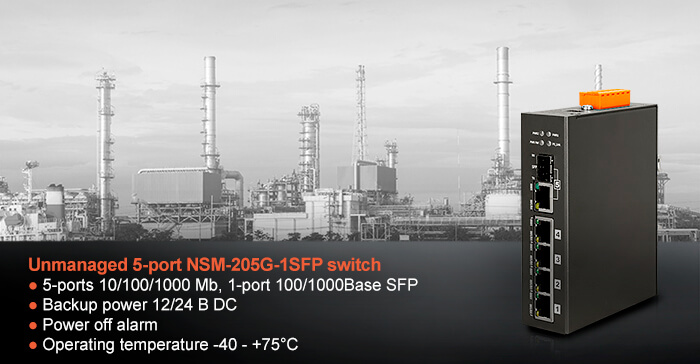 New NSM205 G-1 SFP unmanaged switch is equipped with 4 Gigabit Ethernet ports and 1 combo port. Installation of SFP modules at 100 or 1000 Mbps is supported, which, if necessary, allows increasing the transmission distance up to 60 km over fiber.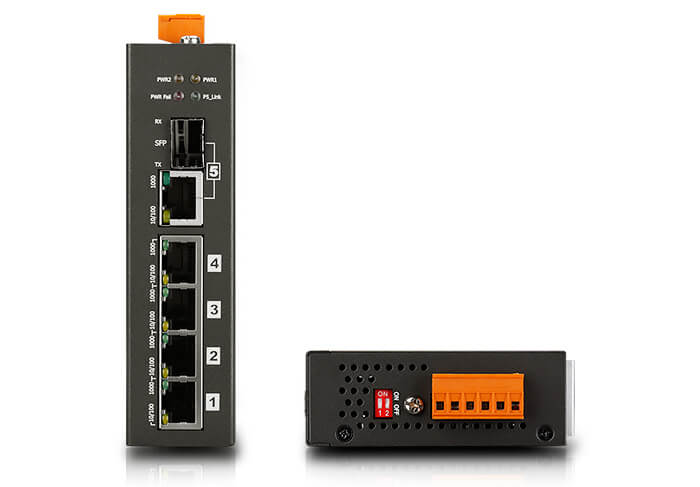 Provides the ability to power from a backup source and a signal relay for warning about the loss of power supply. It is possible to transfer Ethernet frames of increased length - up to 10 KB.
The working temperature range of the switch is from -40 to + 75 ° C.
Download the product specification.